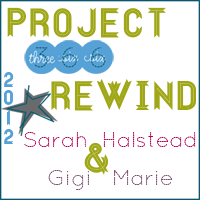 29. Magnolia Cherry Blossom Tree: I love these trees. I really want some in my yard.

30. Drive by shooting: Photography that is. 🙂 With some editing in Picnik.

31. RBD Auditorium: I've always thought this room would make for some really cool pics. I finally got around to taking some pics of it, because soon these seats will be ripped out and this will become a computer lab. I had a class in this room a few weeks ago and these seats are dreadfully uncomfortable.

See more pics of the auditorium here.
1. Rain: It seems to rain here all the time!

2. New Bike Signs: Do yall have these where you live?

3. Den Meeting: For this Den Meeting they learned about a pulley system. They also made this contraption….

4. Sick: Friday night was dreadful. My ear was hurting so bad. I couldn't sleep so I laid on the couch watching TV. Ended up having to to the doc in a box Saturday.