For my Show us Your Life post today, we're telling about you live. I live in Auburn, AL. It has grown so much since I moved here in 1996. I really love the quaintness of this college town. There's lots of the perks of a large city, just in a smaller setting.
View from above.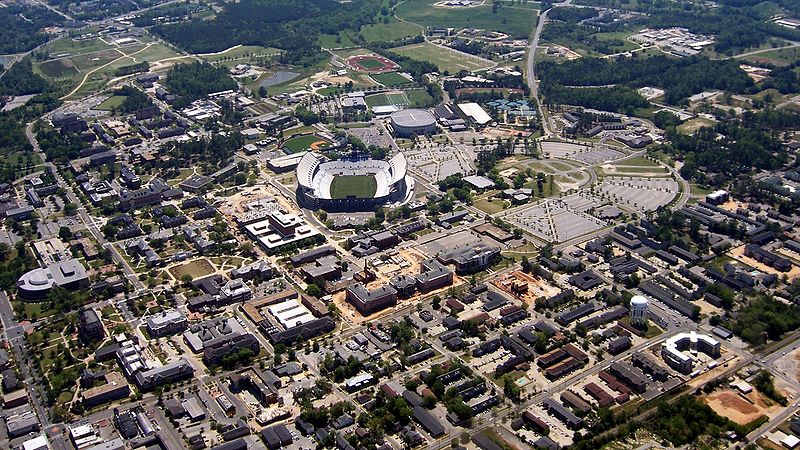 picture courtesy of auburnpilot via wikipedia
Population: around 55,000
6 miles to Opelika, AL, our "twin" city
35 miles to Columbus, GA
55 miles to Montgomery, AL
100 miles to Atlanta, GA
215 miles to Pensacola, FL
Our city is equipped with nice biking paths, 11 public parks, many walking trails, and a state park.
The downtown area has really changed during the 14 years I've lived here. All pretty much for the better. College hangouts/bars scattered among several good restaurants, barber shops, little boutiques, etc.
Bank of Auburn, which used to be Bodega

Here is the famous tree that gets rolled with toilet paper any time Auburn wins.

Auburn's iconic building, Samford Hall

Jordan Hare Stadium on Game Day

Events, where college athletes come out to participate and promote the cause

On Game Day's the population grows in triplicate! This is a cool article about Tiger Walk that occurs before every home game.

Summer night events to showcase the Arts along with a live music

Other locally owned restaurants that are good to try when you're visiting are:
Niffer's