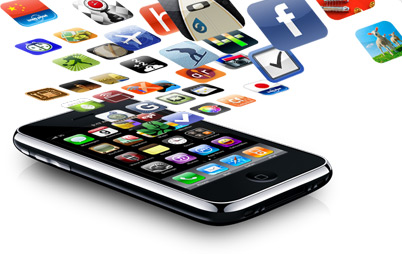 Zenbe Lists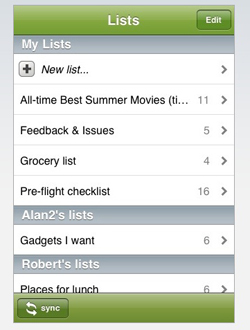 by: Robert Kieffer
Category: Productivity
Released: October 2008
Size: 0.2 MB
*Note: This was free I downloaded it. It appears now that it's not. I apologize for that, but I was nearly done writing this when I noticed that.
Zenbe.com came out in 2008 and I think I must have started using it that summer. There's three sections to Zenbe; email, lists, & shareflow. The lists part is the part of the site that I use with the iPod. Since I'm a serious list-maker, I find this site & app to be priceless.
What I usually do is make my to do lists & grocery lists on the list website. Then when I'm ready to head out to run errands and go to the store, I sync up my iPod and it updates my lists. After doing that you are not required to have any wi-fi. What I love about putting my grocery lists on there, is that as I'm shopping, I sit it in the top part of my cart and as I put stuff in my cart, I'm able to "put a check mark in the box next to the item" and it moves to the bottom of the list. This makes it easy to see what I have left to get. This is a big reason why I chose this list app over others. Here's a picture of looks when you're viewing your list.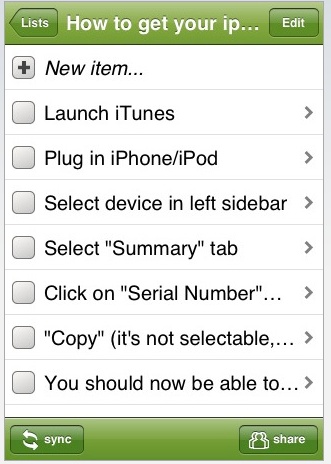 It's also nice that you can still add things to your lists in the iPod app. Many sites/apps like this don't allow that feature. So if you're a list freak like I am, I would highly recommend this app. Although I plan to keep my eyes out for new lists app to find one that's free and one that will hopefully stay free!