I'm much later posting this than I'd hope. Life happens! Today (well, last night) life included my husband getting sick to the point of dehydration and being admitted to our local hospital. I'm sitting the room with him now as he sleeps and has fluids pumped into his arm. I'm exhausted…going on about 4 hours of sleep in the last 24 hours. 🙁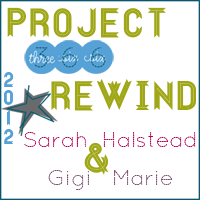 8. Rain: It seems like we've had constant rain for the last few weeks.

9. Daisy: Here's Daisy Girl standing at my bedroom door waiting to come in.

10. 1 Chronicles 4:10: My Grandmother gave me this. She kept one of these in her wallet and wanted me to do the same. It was misplaced for a time being and I was happy to find it again.

11. Time: What is it with time? We can't wait to grow up, can't wait for that concert, can't wait to off work, can't wait, can't wait! But then, we don't have enough time in the day. We're running here and there and before you know it our days is over! Ever noticed that?

12. Leap Frog: Ever played this game?

13. Pie Throwing: One of the traditions of our Cub Scout pack is for the boys to ear pies to throw at parents and leaders based on the amount of popcorn they sell. Friday was pie throwing day. Here you see Alex throwing a pie at Rob, who's face is already covered in cool whip! 🙂 Fun times. See a few more pics here.

14. Round: Not in love with this shot, but maybe because it's out of my comfort zone a bit…