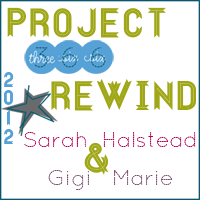 This weeks theme was fresh start. A few of my entries this week correlate with the theme in one way or another.
1. New Desk Calendar: Before Christmas Target had a bunch of cute calendars in their $1 section. There's just something about a fresh, clean, unwrinkled calendar that makes me feel good.
2. 2012 Chick-Fil-A Cow: Rob and Drew went to the Chick-Fil-A (Peach Bowl) and got all sorts of goodies. This CFA Cow was an exclusive that only people that went to the bowl game received.
3. New Tug-o-War Toy: Here Daisy's playing tug-o-war with Drew. As you can see the toy is not all raggedy, but in no time, it will be. This girl loves to play.
4. 2012 Glasses: Here's another 'goody' that Rob and Drew picked up while in Atlanta for the bowl game. Every year I see people in New York on NYE wearing fun glasses similar to these.
5. New Book: Last week, I started reading a new book, The Hunger Games.
6. Playing on my iPod: There is nothing new and different about this picture. Alex loves to play on my iPod.
7. Wedding: Saturday I photographed a wedding. Here you see the lovely couple and their beautiful daughter.