Fall is my favorite season, so I'm so happy that it's finally official! I've enjoyed getting inspiration from boards on pinterest and bloggers sharing their fall bucket lists, like the one from Adventure Mom and Love of Life . Kids Activities blog also had a great list of things to do with family during the fall.
I made a list of all the great things that I try to do every fall. So here's my Fall Bucket List 2014.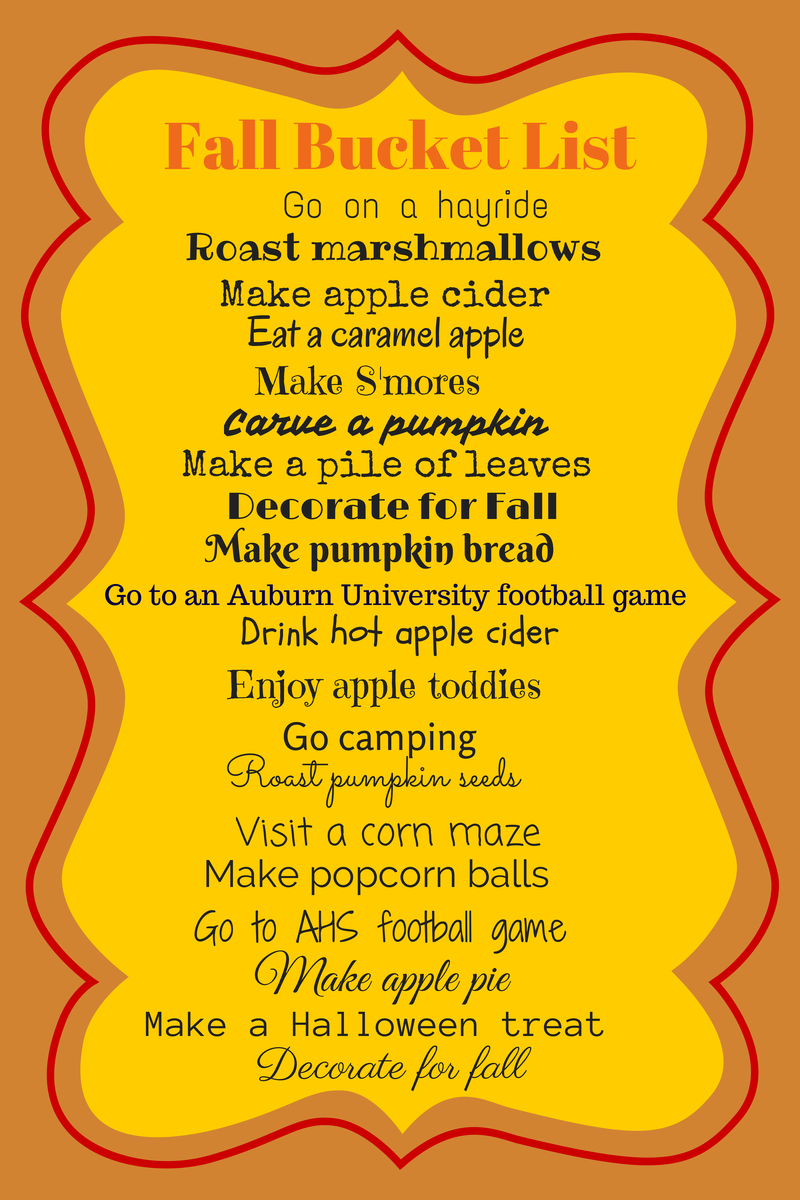 What's on your list to do this fall?