Rob and I DVR everything. When we got the DVR a few years ago, we never realized how it would revolutionize our TV watching. I think we're able to watch 2-3 times the amount of TV that we used to. Skipping commercials and sometimes skipping stuff that's boring or monotonous saves a ton of time. Working so much the DVR has been a "life-saver" or should I say a TV saver…literally! (I crack myself up!) Anyway, I had actually started writing this post waaaay back…don't even remember when. So anyway, I'm thinking I need blog about TV more, because well…I'm fairly addicted to the stuff.
Out of all the TV that Rob and I watch, NCIS and Criminal Minds are two of our fav tv shows, respectively. But what I love most about these 2 shows are 2 of the quirkiest characters on TV. Just love, love, love them. In so many ways, they're similar.

Pauley Perrette who plays "Abby" Scuito on NCIS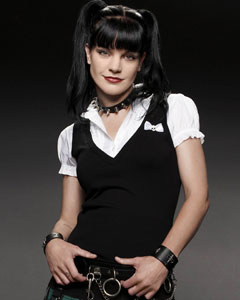 Abby decorates herself with pigtails, black dresses, black lipstick, black nails, anklets, toerings, and tattoos. Yes, she's a bit Goth, which makes her character all that much better. Her passion, candor, and juvenility for using the evidence to help pinpoint the killer(s) is so refreshing. Her meticulousness, adoration of gore, and playing of loud music while conducting her investigations are all things that make me giddy as she appears on the screen.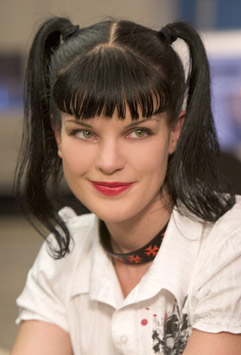 The father-daughter relationship that's exhibited between Abby and Gibbs is funny and one that I wasn't expecting, but adds warm fuzzies to the otherwise brisk, dry humor of the show.
Kirsten Vangsness who plays Penelope "Garcia" on Criminal Minds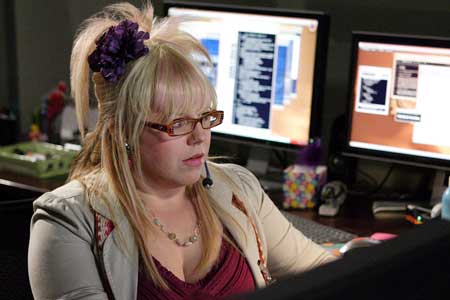 My other fav charater is on Criminal Minds and that would be the "all knowing" Garcia. Full figure, crazy hair, and bright colors sums up Garcia's trademark appearance. She's the Audio Visual Tech who stays back at the headquarters in Quantico.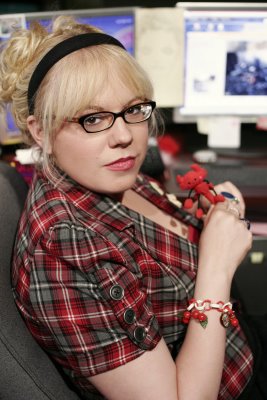 Her flirty relationship with Morgan is one that puts butterflies in my stomach. The way he calls her by pet names like "hot stuff" or "baby girl". And her jocular way of answering the phone, like, "All hail the goddess of information." or "Rainmaker, how wet do you want it?"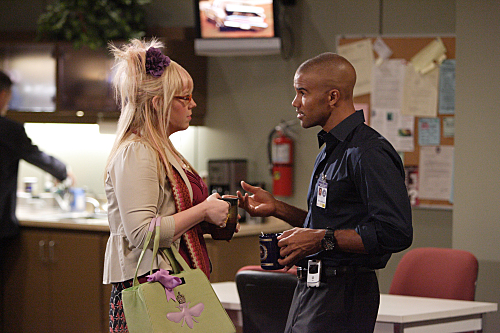 If you haven't treated yourself to these 2 characters on these shows, you really should! They to me both add a little bit of the WOW factor to their shows.